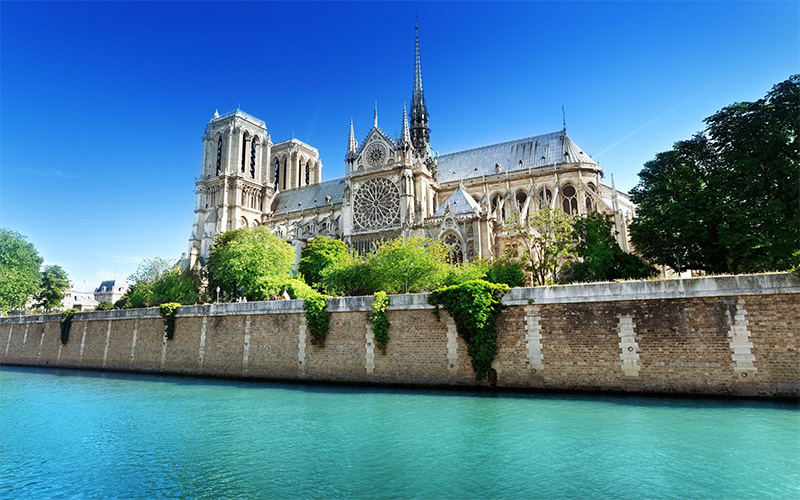 Notre Dame de Paris cathedral: France 2023
For the first half of 2023, we paused operations at the Goosewing shop and moved to France to help rebuild the timber frame roof of the Notre Dame de Paris cathedral. We continue to design, plan and book US-based projects for late 2023 and beyond. Refer to our Instagram feed and Press page for information about our work on the cathedral.
Goosewing Timberworks is inspired by and committed to the principles of the solidarity economy; we want to make a living, not a killing. We are open to barter, sliding scale pricing, and other non-traditional exchange. Our shop in Lincoln VT is powered by the sun! We installed a solar array in 2019 that provides all the electricity for our work.
working and learning around the world
We've been extremely fortunate to have worked and learned in many different countries around the world. We look forward to bringing this knowledge and experience to your project.

We have extensive experience with a broad range of human-powered tools and techniques. In fact, we have the knowledge and skill to create a timber frame without the use of electricity or the combustion engine! We can walk into a forest, select and fell trees, hew (and perhaps pit-saw) them into timbers, lay-out and joint them, and raise the timber frame, all by hand. We've done such projects in the past in the context of teaching or volunteer/demonstration projects. We welcome inquiries from folks who might be interested in a human-powered timber frame.

Will Gusakov and the lads at Goosewing Timberworks were a pleasure to work with and built an amazing structure that will be on the land for generations. Will helped us design the project, and worked with our mason and contractor to co-ordinate the final product. The workmanship was so impressive that when the frame was put together at our place there wasn't even a saw brought out. And then there was the fence!!! We are so happy to have found Goosewing and are always thinking of our next project to execute with them.





Will Gusakov, of Goosewing Timberworks, is an exceptional craftsman. I love using timber frames for the structure of our homes and barns, and Will has built a number of them for us. Will's costs are competitive, his attention to detail and ability to design and fabricate complex frames is second to none, and his work is outstanding. On top of that, he's a lovely person, and a dream to work with. I could not recommend him more highly.








Our experience with Will and Goosewing Timberworks was exceptional. From the earliest exploratory and design meetings to the completion of our home he was patient, helpful, friendly, and above all, professional. Will's age belies his vast experience with wood and timber framing. Starting with an incompletely realized notion of what we were after we ended up with something far exceeding our expectations. There was no detail too fine for his attention and it shows in the final product. We would recommend Will without reservation to anyone considering a timber frame project. We also would welcome any visitors who would like to see our home as a showcase for the art of timber framing as executed by Will Gusakov.